Crew Forums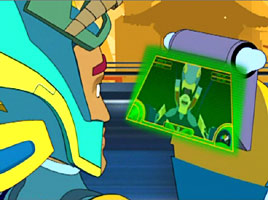 Activate your com-link and get in touch with other fans. There are several places you can go to discuss the show and meet other Dragon Booster fans in the online community. Here you will find everything from detailed discussion of plot points and character arcs to fan fiction and fan art to the trading card game, DVDs, action figures, and other merchandise. There are also a couple of boards specifically for role playing. Basically, if it has something to do with Dragon Booster, you can probably find someone to talk to about it.
Click the images below to be taken to the particular forum.
| | |
| --- | --- |
| | This is the most popular and most active Dragon Booster discussion forum in the world with participants located in Canada, Australia, Mexico, South America, Europe, the UK and the USA. There are separate areas for discussing the show, the trading card game, and for sharing fan fiction and fan art. With over 55,000 postings and growing, this is a pretty active group and you're bound to find something you're interested in here. |
| | Foro de Dragon Booster totalmente en Español - A Dragon Booster forum for Spanish speaking fans |
| | There's a place to post messages on the Dragon Booster page at this site, however tv.com deletes threads that are inactive after a short time. This makes it pretty pointless to spend any time posting there since anything you post will disappear in a few weeks. Fans are urged to use one of the above two forums instead. |
Dragon Booster Role Playing
There are a couple of online forums where you can try your skill at role playing in the Dragon Booster world. Click the images to be taken to the corresponding forum. Be sure to read all the rules and procedures for signing up and joining in on the particular forum.
Dragon Legends

A Dragon Booster roleplay forum where members can race and battle with their dragons in heated competitions for prizes and money! Earn or buy gear that you can equip to your dragons to increase their performance in official or even street races!

Neermers' Dragon Booster RPG

Affaeri Role Playing Board

Welcome to Affaeri, a Dragon Booster roleplay site. Start a crew, be part of a crew, and compete in dragon battles and races! Can you release the dragon?

Dragon Stables

This forum focuses on creative works such as fan art, fan fiction, role playing games and so on.

Dragon Booster Revolution

A Dragon Booster role playing forum. If you love Dragon Booster and RP then this is the place for you.

Desperada's DB and Mythical RP/Discussion Forum

Dragon Booster/Silverwing RP Site
Other Forums
Neo Beast Wars RPG

Neo Beast Wars has just entered into the Age of Wars! As Unicron once again sets his will on Earth, his Minions start striking at the growing Transformer Civilization that has colonized the planet. Join either faction and decide of the fate of the future!

Realm of Dragons Forum

If you love anything about dragons then this is the forum for you. And even if you don't like dragons that much, come and talk about other interests.
Dragon Booster Avatars
Need an avatar for a forum or just for fun? Check out these Dragon Booster avatar and banner collections contributed by fans. Click the image to be taken to the corresponding gallery.
Nayade's Avatar Collection

Nayade has created a great collection of small images that people can use as avatars or signatures on discussion forums, or just for decoration.

Dragonide's Avatar and Banner Collection

Dragonide has created a collection of avatars and a number of banners as well.
Past Forums
The following Dragon Booster related forums no longer exist. They are listed here solely for historical interest since the sites can no longer be visited.
This forum was run by Score Entertainment who made the trading card game. It was specifically for people to discuss the game and provided a place for people to exchange tips and find other players in their area. It went online sometime in 2004, a few months before the trading card game was released in February 2005. The forum was suspended during the summer of 2006, though you could still view the old postings. Then at the end of October 2006, the entire dragonboostertcg.com web site shut down after the game was discontinued. After the shutdown, the domain name was picked up by an online trading card game dealer and it now points to their online store.

Fans that wish to discuss the trading card game can still use the Dragon Booster Fan Forum listed at the top of this page.

Laiastar's Fan and RPG Site

Here you can find role playing, fanart, fanfiction and much more.